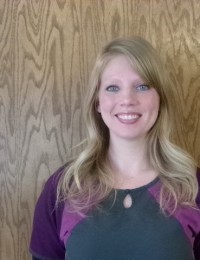 Receptionist
Year started: 2013
My family:  Husband- Adam,  Son – Evrhett
What I like most about working here:  I am excited to be back working here. I had worked here for the summer of 2001 while in school and glad to be back as full time.
I enjoy working with all of our patients and clients, as well as the great co-workers. I love learning something new and exciting every day.
What I enjoy doing when I am not caring for pets and their families:  I enjoy spending time with family and friends, being outdoors and spending time enjoying my son Evrhett.
We enjoy fixing up and remodeling our house. I also enjoy hunting and riding horses.