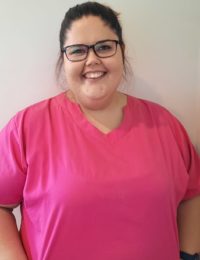 Receptionist
Receptionist
Year Started:  2021
Hometown:  Portage, WI
Pets:  Dog: Mercury
My family:  Dad, Mom, 2 sisters, and 3 nephews.
What I like most about working at the Adams-Marquette Veterinary Service:  I get to see animals all day long!
What I like to do when I am not caring for pets and their family:  I love playing with my dog and having auntie-nephew days with my 3 nephews.