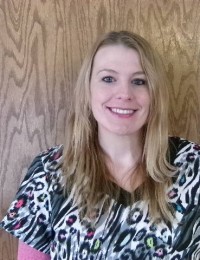 Certified Veternary Technician
Pets: Dogs: Mya, Brei, Calvin, and Daisy Mae Cats: Puddin, Tiffy, & Dudley Horse: Montana and a Turtle named Ariel
Year Started:  2015
Lindsey has just recently passed all of her tests and is now a CVT.
My family:  Mom, Dad, 1 sister and 2 brothers.
What I like most about working at the Adams-Marquette Veterinary Service:  
I love helping owners keep their pets happy and healthy.  It is a very rewarding feeling.
What I like to do when I am not caring for pets and their families: I love spending time with my family, friends, and pets.  I also enjoy riding my horse, camping, hiking and fishing.